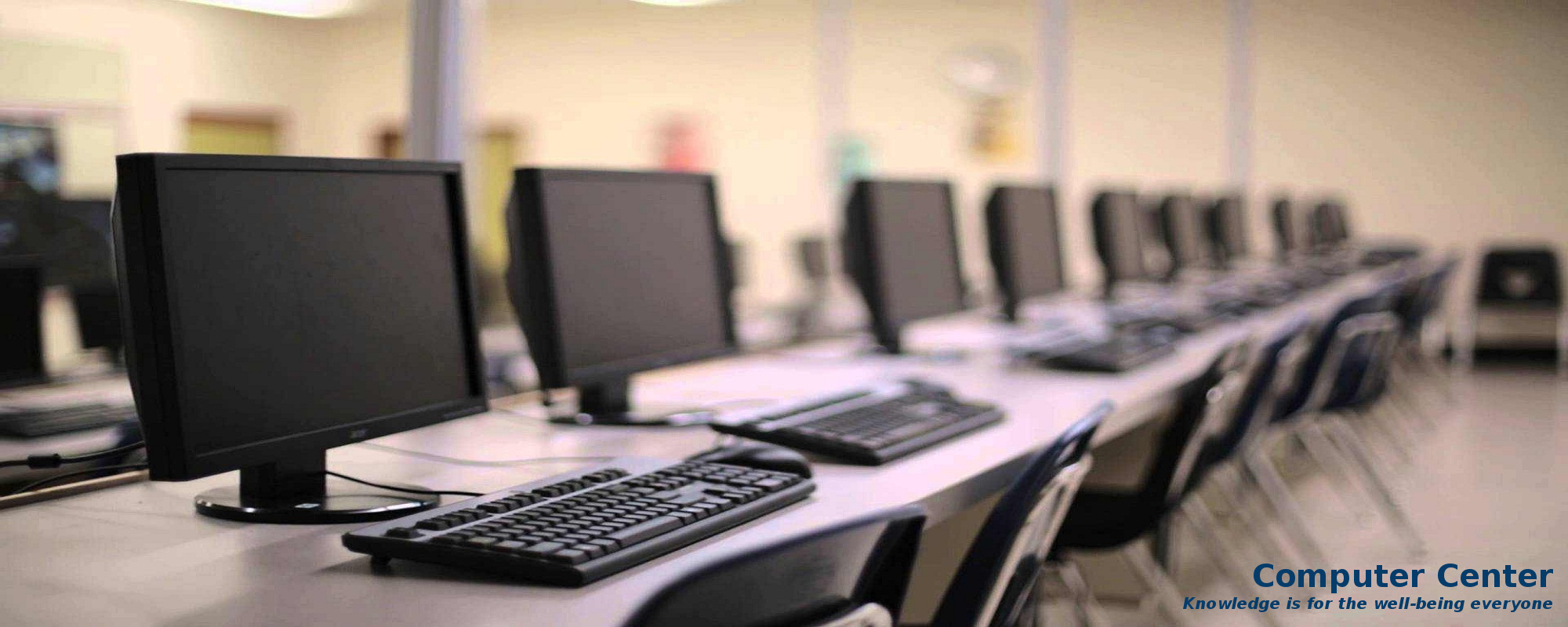 Welcome to the Computer and Information Technology Center
The Computer and Information Technology Center is solely responsible for keeping the Information and Communication Technology & Computation related facilities available to each and every member of IIT Indore.

These facilities are constantly upgraded to meet the evolving standards of IIT. The Computer Labs remain open for twelve hours (8:00 AM to 8:00PM) in a day and the students visit the labs for their general and routine computing tasks. Many departments use the facilities of the Computer Lab to conduct their practical classes & examinations. The campus LAN will be extending to all the hostels and residences. New hardware and software are procured on a regular basis so as to provide a state of the art computing facility to the IIT Indore family.

The Centre is also engaged in designing and facilitates the NKN Project with NIC in the Simrol Campus. National Knowledge Network (NKN) project is aimed at establishing a strong and robust internal Indian network which will be capable of providing secure and reliable connectivity. Using NKN, all vibrant institutions with vision and passion will be able to transcend space and time limitations in accessing information and knowledge and derive the associated benefits for themselves and for the society towards ushering in a knowledge revolution in the country. NKN is intended to connect all the knowledge and research institutions in the country using high bandwidth / low latency network.


The services provided by the Computer and Information Technology Center include:
Installation & Maintenance of Servers for:

Internet access.
E-mail facilities.
Samba sharing facility.
Proxy based authentication access.
Computation facilities.
VPN facilities for accessing Journals and E-contents from outside of the Institute.

Management and upkeep of the Official IIT Indore website.
Management of the Institute wide Wi-Fi enabled environment.
Management of the Centralized Computer Lab accessible to all the students of the institute as well as all researcher/ project students.
Maintaining 1 Gbps NKN Internet Leased Line, 16 Mbps stand-by Internet Leased Line, seamlessly connected about 900 nodes.
Providing technical assistance to the Academic and Administrative Staff of the Institute.
Providing facilities to the Students who come from various academic institutes from all over the India for their short-term courses, mini project work and summer training etc.
Provides and maintains different machines having Windows, Linux and Mac Operating Systems of the Faculty & Staff members.